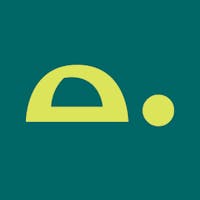 Tortoise
Tortoise is building a different kind of newsroom. Not breaking news, but what's driving the news. Not the news as it happens, but when it's ready. We want to open up journalism. To give everyone a seat at the table. To create a system of organised listening. A place, in the real world and the digital one, where you can come, learn and tell us what you think.
The ThinkIn is the heart of what we do. It's modelled on what we call a leader conference in the UK, an editorial board in the US. It's a forum for civilised disagreement where our members take part in a live, unscripted conversation in our newsroom in order to inform our point of view.
Tortoise ThinkIns are open to members and guests.
Become a founding member for just £2.50 per week (£250 for two years). Membership includes a minimum of 10 ThinkIn tickets per year. Sign up at tortoisemedia.com
If you're not quite ready to join us, you can book any ThinkIn below for £25 to become a Guest Member. Guest membership includes access to Tortoise daily for four weeks.
---