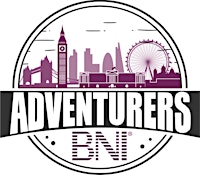 BNI Adventurers
Are you ready to get more Business?
Do you know the power of referral marketing?
Are you ready to increase your business prospects?
Do you want to benefit from the business that will be passed in BNI Paragon in the Next 12 months?
BNI is the world's largest professional referral networking organisation. The BNI philosophy is "Givers Gain" ... If I give you business, you'll want to give me business. As a BNI member, you learn to effectively present YOUR business. Our members get to know your business and you get to know theirs intimately too. "It's like having a sales team working for you every day" The best way to find out how BNI works and what it has to offer you and your business, is to come along as a visitor.
---