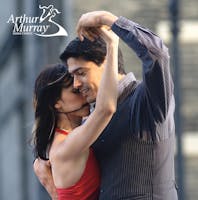 Arthur Murray Dance Center of Hillsborough NJ
We believe dance lessons will change your life.
At Arthur Murray Dance Centers of Cranford and Hillsborough, we believe that dance lessons can change your life. Being professionally trained in dance will not only make you comfortable on the dance floor, but it will teach you the discipline needed to succeed in other aspects of your life.
At Arthur Murray, our team is determined to build your dance foundation from the ground up. Through gentle encouragement and proven teaching, we help cement your confidence with every step you take. Our friendly and innovative instructors will guide you through a transformation going from, "I have two left feet." to "I did it!" We want you to experience the magic with our free lesson, so you can see why you'll enjoy dancing for a lifetime.
---