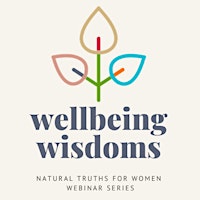 Wellbeing Wisdoms
Wellbeing Wisdoms is a webinar series hosted by three Surrey-based wellness practitioners, intent on sharing their natural truths with women seeking a holistic path to health and wellbeing.
If you are interested in understanding the root causes of imbalances affecting your physical and emotional wellbeing and learning more about natural remedies, intuitive eating, gut health, low-tox living, mood and mindset, then please join us.
Sarah Grant - Registered Nutritional Therapist & Mind-Body Wellbeing Coach

www: gutreaction.co.uk

fb: followgutreaction

insta: gutreaction1
Rowena Prescot - Registered Family Focused Homeopath

www: rowenaprescot.com

fb: familyhomeopathuk

insta: rowenaprescot_familyhomeopath
 

Louise Hutton - Self Commitment Coach & Registered Occupational Therapist

fb: BalanceFlowBreathe

insta: becomingtrulyyou
The three also founded Walk 'n Talk Wellbeing in 2018, a local walking group available for any one wishing to take a proactive approach to health and wellbeing.
---