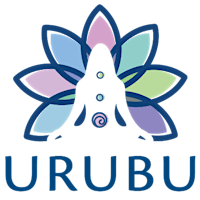 URUBU - School of Transformational Arts
Originally formed in 2008 as a Live Music Ecstatic Dance Collective 'Urubu' by founder Seth Newman, has since developed into a holistic wellness event organiser based in London facilitating Events, Workshops, Festivals & Trainings for living a Healthy and Embodied Life!
School of Transformational Arts! 
Pioneering Conscious and Wellbeing Events since 2009! 
- Ecstatic Dance Events in the UK (DJ & Live Music) - Body-mind Integration Practices
- Cacao Ceremonies - Gong Baths & Sound Journeys - Conscious Connections
- Aerial Relaxation Pods - Active Guided Meditations
and much much more!

Our intention is to offer a variety of transformational events designed for supporting you in your personal life journey, enhancing community wellness and togetherness. We bring a wealth of experience, knowledge, heart centred and humanistic approach into all our work.
We hope you can join us !
URUBU - You are you, be you! 
---