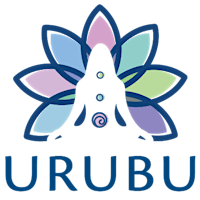 URUBU - School of Transformational Arts
Original Ecstatic Dance London events and much more! Our intention is to offer a variety of transformational experiences designed for supporting you in your personal life journey, enhancing community wellness and togetherness. We bring a wealth of experience, knowledge, heart centred and humanistic approach into all our work. We create and facilitate all our workshops and continue to develop new practices which we are very excited to share!
URUBU was first formed in 2008 as a Live Music Ecstatic Dance Collective 'Urubu' by founder Seth Newman, has since developed into a holistic wellness event organiser based in London facilitating Workshops, Classes, Retreats, Campouts & Trainings for living a Healthy and Embodied Life! URUBU is a School of Transformational Arts!
Pioneering Conscious and Wellbeing Events since 2009 in London and UK!
 
- Ecstatic Dance London (DJ, Live Music & with Silent Disco Headphones)
- Body-mind Integration Practices
- Active Guided Meditations
- Creativity Coaching
- Cacao Ceremonies
- Gong Baths & Sound Journeys
- Drumming & Singing
- Aerial Relaxation Pods & Sunday Hammock Sessions
- Conscious Connections & EcoTantra
and much much more!
COME ON A JOURNEY WITH US !
Seth & Dee

URUBU - You are you, be you! 
INSTAGRAM: @urubu_school_of_transformation
@ecstaticdance_london  #youareyoubeyou #ecstaticdancelondon #urubu
FACEBOOK: www.facebook.com/EcstaticDanceLondon, www.facebook.com/urubucollective  
---