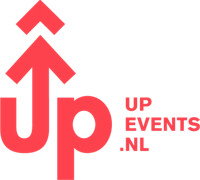 UP Events
UP Events wants to connect people in an inspiring surrounding where happiness, experiencing and fun are key words.
We are open, pragmatic and maybe a bit different. You will feel at home and visitors want to come back for more.

The location fits into this. It has a relaxed atmosphere, not too posh and it fits the green surroundings. We have used basic, natural materials.
Everybody, with any background will feel at home. 

We take care of each other and for the customer, we enjoy, are a bit different, do what is right and we want to do this better every day!

We are driven by our passion to make your event a success!
---