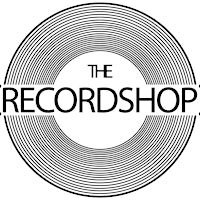 The RecordShop
The RecordShop is a social enterprise that aims to bridge the gap between young musicians living in inner-city London and lifestyle brands. We are an independent grassroots organisation that has built a network of 800+ registered users and partnered with global brands including O2 Telefonica, Samsung, Dr Martens, Tottenham Hotspurs, Sofar Sounds, Volunteering Matters and RedBull, helping them reach millennial audiences.
We provide the following support for young people aged between 11-25 through our youth programme:
- Access to a recording studio
- Professional music tutors
- Volunteering/Work experience
- Skill building workshops
- Talent showcases
Young people from low income households wanting to start their music careers are often unable to access the necessary professional and financial resources needed. As a result, they may experience a loss of confidence, feelings of hopelessness and exclusion. This inability to pursue their passion due to financial difficulties may lead to antisocial behaviour, unemployment, and idleness.
Our role is to provide a safe space for young people to nurture their personal and professional skills through our music programme and facilities. We are on a mission to educate, inform and inspire youths between ages 11 to 25 to connect with their community through music.
Our other services include studio/event/space hire, cafe/bar and merchandise and contribute towards our creative youth programme.
---