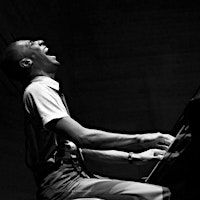 The National Jazz Museum in Harlem
We're a thriving center for jazz in the heart of Harlem dedicated to sharing a love of this quintessentially American music.

We offer free and low-cost concerts, exhibits, listening parties, tours and other events that bring our fantastic local and global community together through music.
Visit us!
We're located at 58 W 129th St, New York, NY 10027.
See our website for hours: https://jmih.org/

Please note we are closed on Federal Holidays.
Disclaimer
By attending a program at the National Jazz Museum in Harlem (NJMH), you accept our terms of service.
Cancellations
In the case that an event is cancelled, you will be notified via email.
E-mail Registration
By purchasing tickets and attending NJMH events, you hereby opt in to receiving communications from the NJMH. You may receive updates about future NJMH events and news through the addresses you provide. We respect your privacy and do not tolerate spam and will never sell, rent, lease or give away your information (name, address, email, etc.) to any third party. If you do not wish to receive future communication, simply click the "unsubscribe" button at the bottom of an email or contact info@jmih.org
Photos
By this Museum event you grant permission to the NJMH to take and use your photograph and name in perpetuity, in all forms of print and electronic media used to promote, publicize, or advertise the Museum, its activities, and programs.
---