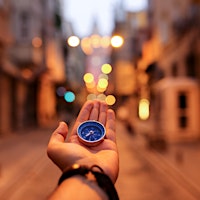 The Great Game Treasure Hunts
Do you think you have what it takes to crack the puzzles and make it to the final real treasure...? A pub where you get 10% or 20% off your final food and drinks bill depending on the route. This discount will save an average group often £20+ on their bill. 
 The Great Game is the UK's fastest growing treasure hunt and team building company. With over four years of experience  and have expanded to include almost every major city in the UK. We combine a good mix of difficult and challenging, with fun and interactive, to bring a truly hands on unique and old school treasure hunt experience.  
 We offer brilliant days out for couples, families and work colleagues looking to do a team building exercise.  
Some of our hunts (London, Bath, Bristol, Birmingham, Cambridge, Oxford, Manchester, Glasgow + Edinburgh) are races where you can challenge your friends to the treasure (the pub) loser buys the first round! All routes can also be played co-op on same team. :) 
 It most definitely is a brilliant and cost-effective way of seeing the sites of the city in an entertaining and educational way.  
---