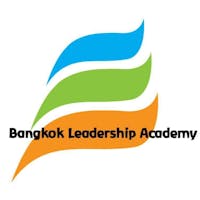 The Bangkok Leadership Academy
The Bangkok Leadership Academy leverages academic research and a diverse depth of experience in military and business to help our clients build the leadership teams of tomorrow. The Bangkok Leadership Academy combines rigorous research with decades of rich leadership experience and a deep bench of seasoned trainers and practitioners to create a unique approach to helping leaders develop lasting solutions to real challenges.
In particular, our experiential workshops and training programs specialize in facilitating transformational engagements in several key areas:
-Self-awareness
-Mindset and skills of adaptable leaders
-Psychology of leading change
-Rapid design in process transformation
WE PARTNER WITH YOU TO HELP YOUR ORGANIZATION'S LEADERS TRANSFORM THEIR MINDSET AND BEHAVIORS
Our leadership development offerings are designed to equip leaders with the knowledge and tools to shape culture and cultivate performance within their organizations. Our leadership development solutions initiate and sustain individual behavior change to drive organizational adaptability.
Through its process of academic research, empirical experience, and validation with clients, The Bangkok Leadership Academy maintains an edge on the science and experience of leadership development, synthesizing that understanding into a practical offering that equips leaders with the skills needed to successfully navigate a complex environment, to include:
-Connecting
-Constant Learning
-Decision-Making
-Discipline
-Effective Communication
In addition, we work with leaders to understand key elements within the behavioral science and psychology of leading high-performing teams and complex organizations, to include:
-Authority
-Autonomy
-Accountability
-Psychological Safety
Together, these skills enable today's leaders to adapt, drive creation, sustain a team of teams approach, and effectively leverage organizational processes. A deep understanding of these skills and demonstrated application builds individual adaptability and high-performing teams.
Through educational courses, cultural initiatives, and team building programs, we partner with you to reshape how your organization approaches leadership. From focused workshops to targeted training sessions, our leadership development solutions focus on building these individual leadership skills, employing the "Be,Know,Do" approach in order to prepare senior leaders for the shift in behaviors that will be required to succeed in today's dynamic environment.
Contact us to learn more about our leadership offerings.
---
No upcoming event