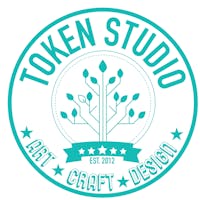 TOKEN STUDIO
Token Studio is created in 2012, Fulham, London. We have been successfully running Art, Craft and Music workshops and have been hosting thousands of events like birthday party, hen party and corporate event.
The studio is created by Jing, MA Graduated from Chelsea College of Art and Design, associate designer with Zaha Hadid architect, by doing art, design and education in her all life, she brought all the aspects from arts, craft and music, all workshop experience is original as well as using all natural ingredients and recyclable materials, this makes us one of the kind, best event company in London.
Our team is growing every day, more and more partners, crafters and designers have been joining Token Studio to bring more and more happiness and creativity to town if you would like to work with us simply drop us a line here.
---