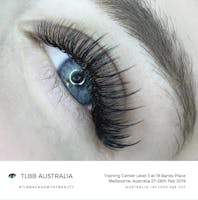 TLBB Academy of Beauty
TLBB are a team of knowledgable Aestheticians, Cosmetologists, Beauticians and the Masters in the Beauty industry striving with Best service Awards from Australia 5 years consecutively and Best Master for the Lash and Brows industry from Seoul, South Korea 2018. Involved in a collective of International Beauty Competitions for skill advancements with a high involvement in the International event sector for Beauty expo's Globally. 
Don't you want to learn from the best? We are here to pass on the knowledge with seminars, live events, short courses and workshops to evolve the beauty industry in the right direct. 
Join the team of experts to grow your beauty business. 
Types of ENGLISH Foundation course below >>
---