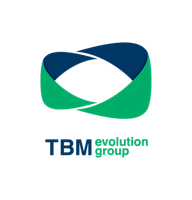 TBM Evolution Group
We are an experienced business event organizer, focused on bringing innovation and latest information to the relevant industries. 
It is well known that you can't manage, what you don't measure – so we are here to equip you with the right business tools to measure, compare, evaluate, and proceed in the right direction. We craft each of our events to provide you with an environment aimed at benchmarking, networking, and generating insights amongst peers of various industries.
At TBM Evolution Group we believe in the power of exchanging information; only through the exchange of best practices and lessons learned can meaningful progress be made. We believe in business progress based on constant reevaluation and reflection as a way for sustainable business development.
We create each and every one of our events with this in mind.
The best way to predict the future, is to create it!
---
No upcoming event