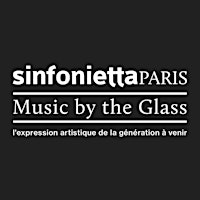 Sinfonietta Paris
A passion for music.  A passion for discovery.
L'expression artistique de Sinfonietta Paris.

Bienvenue! Dédiée aux musiciens internationaux à l'aube d'une carrière exceptionnelle, Sinfonietta Paris exprime une voix différente et offre à son public la chance de partager une expérience musicale unique. Passionnée par le monde de la musique de chambre, Sinfonietta soutient l'expression artistique d'une nouvelle génération d'interprètes à travers l'exploration d'un vaste répertoire et la redécouverte d'œuvres musicales quelquefois méconnues.

Welcome! Dedicated to chamber and orchestral musicians at the beginning of an exceptional performing career, Sinfonietta expresses a fresh and unique relationship in the way it shares its music with the public. Guided by the belief that classical music ensembles must be artistically agile in order to be culturally relevant, Sinfonietta embraces both chamber music and chamber orchestra worlds, presenting concerts which blend and cross genres through the exploration and rediscovery of a significant and sometimes overlooked repertoire, offering fresh and innovative experiences to its audiences.
www.sinfoniettaparis.org
Sinfonietta Paris se réserve le droit de modifications ultérieures
© 2021 Sinfonietta Paris
---