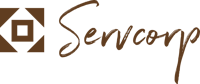 Servcorp Türkiye
Herşey küçük bir parça tebeşir ile başladı
1976'da girişimci Alf Moufarrige yeni bir girişime başlamak üzereydi..
İlk olarak, bir ofis alanı, resepsiyonist ve sekreterlik desteği gerekiyordu. Çok geçmeden bu maliyetlerin tüm karını erittiği ve ekibi ile ofisin % 100 kullanılmadığını fark etti, bu yüzden genel giderlerini azaltmak için bunları paylaşmaya karar verdi.
1978'de Australia Sydney'deki MLC Center'ın bir köşe ofisinde Bay Alf Moufarrige, alanı bölmek için eline bir parça bir tebeşir aldı - ve Servcorp doğdu! Fikir, organik olarak gelişti ve sadece 12 ayda, MLC Center'de tam 2 kat ve Melbourne'de 1 yeni ofis konumu birlikte genişledi.
Büyüme, 1980 yılında Sanal Ofis konseptine öncülük ederek ve diğer ülkelere yayılmaya devam ederek istikrarlı bir şekilde devam etti ve Servcorp, 1999 yılında Avustralya Menkul Kıymetler Borsası'nda (SRV) halka açık olarak yer almaya başladı.
Bugün, Bay Alf Moufarrige'nin girişimci ruhu ve tutkusu, 23 ülkedeki 54 şehrin genelinde 160'ın üzerinde noktada Servcorp, Sanal Ofisler, Ortak Çalışma Alanı ve Bilişim Çözümleri sunmaya öncülük etmektedir!
Basit fikirler büyük şeylere yol açabilir. Peki sizin bir sonraki büyük fikriniz nereden gelecek? Bahse girerim bir daha asla bir tebeşir parçasına  aynı şekilde bakmayacaksın!
It all began with a single piece of chalk
In 1976 the entrepreneurial Mr. Alf Moufarrige was about to embark on a new venture.
First, he required an office space, receptionist then secretarial support. Soon he realised these costs were eating into his profits and the team and space were not used 100%, so he looked to share these to reduce his overheads.
In 1978 from a corner office in the MLC Centre Sydney Australia Mr. Alf Moufarrige took a piece a chalk to divide up the space - and Servcorp was born! The idea took hold and evolved organically and in just 12 months, a full 2 floors within the MLC Centre were occupied along with 1 location in Melbourne.
Growth steadily continued, pioneering the Virtual Office concept in 1980 and expansion into other countries and Servcorp was publicly listed on the Australian Securities Exchange (SRV) in 1999.
Today the entrepreneurial spirit and passion of Mr. Alf Moufarrige has spearheaded Servcorp into offering Serviced Offices, Virtual Offices, Coworking and IT Solutions in 160+ locations across 54 cities throughout 23 countries.
Simple ideas can lead on to big things. Where will your next big idea come from? We bet you will never look at a piece of chalk the same way again!
---
No upcoming event