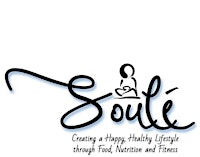 Robbin Russell at Soule' Culinary and Art Studio
Soule' Culinary and Art Studio was created for everyone that wants to be inspired to learn something new, take a little down time and have some fun while meeting new people.
I wanted a safe sanctuary for making positive changes in our lives. Helping set you up for a wonderful life of self-development and growth, Thru classes, workshops and events. My goal for Soule' is to create a balance and positive change in all areas of our lives while having the support to make this shift.
---