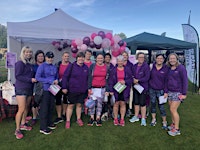 Reigate Ladies Joggers
We are an all inclusive, non competitive, safe, ladies only running club!
A run with us is way more than a workout, it's an escape. It is an environment to run through whatever you're facing, celebrate your accomplishments, meet new friends and sweat it out on the roads, pathways and trails of Redhill & Reigate. You will emerge feeling stronger, like the best version of yourself because moving your body changes your mind.
It is your time to lace up and let go!
---