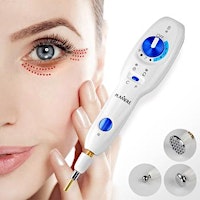 Plamere Online Training
Learn Plamere Plasma and increase your services and bottom line!Procedures start at $400-$1500. Earn 150k+ THIS YEAR!

We offer training with the Plamere Plasma Pen ($1500 retail)

Course includes:

The Plamere Plasma Pen, with a 1 year warranty in your starter kit.

Live Models & Live classes or Online option with live virtual instructors

Client Forms

*Learn this procedure today to increase your revenue.*

Classes fill fast. Learn with the best and become a Plamere Plasma Fibroblast Practitioner. 

Online training can be completed in 2 Days or completed on your schedule.  Access to course for 1 year. 

Additionally,We offer 1 on 1 training available with virtual instructor. We also offer small group training with 2 student minimum. Custom dates available. Call to schedule private training: 833-252-3464

Don't miss the opportunity for Plamere Plasme training.Don't miss the hottest trend in beauty treatments!  www.plamereonlinetraining.com Interested in scheduling a live class? 833-252-3464


Additional Dates available. Call/Text 833-252-3464

***This course studies the a superficial and noninvasive Plamere technology. We do not breach the skin or leave dots on the skin in our class. You must contact your local DOH/DOC to assure you are permitted to use all components of this multi tip device.
w?ww.plamereplasmatraining.com
---
No upcoming event