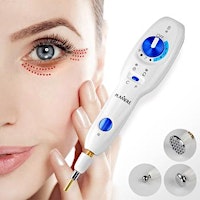 Plamere Online Training
Learn Plamere Plasma and increase your services and bottom line!
Procedures start at $400-$1500. Earn 150k+ THIS YEAR!

We offer training with the only FDA registered plasma skin enhancing machine:
The Plamere Plasma Pen ($1500 retail)

Course includes:

The Plamere Plasma Pen, with a 1 year warranty in your starter kit.

Live Models & Live classes or Online option with live virtual instructors

Client Forms

*Learn this procedure today to increase your revenue.*

Classes fill fast. Learn with the best and become a Plamere Plasma Fibroblast Practitioner. 

Online training can be completed in 2 Days or completed on your schedule.  Access to course for 1 year. 


Additionally,
---