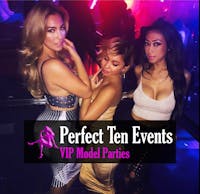 Perfect Ten Events
ATTENTION! HIRING BOTTLE / COCKTAIL WAITRESSES $1500 - $2500 per night - DM tonyinthevip (Instagram) https://www.instagram.com/tonyinthevip/
We host the best and most exclusive events in and around NYC. 
Our primary business is private events / parties. If you're interested in attending, follow and DM tonyinthevip on Instagram. 
We also have VIP Tables near the DJ booth at the hottest venues in NYC. Free bottles / drinks. 
Monday - Free Dinner 10:30 Bodega Negra then PHD Rooftop Lounge
Tuesday - Tao Dinner then Tao Downtown
Wednesday - Whisper at PHD then Marquee or 1 Oak at 12
Thursday - Bounce Pregame & Food at 10 then Lavo or Avenue
Friday - PHD Rooftop Lounge or Playboy Club or Lavo
Saturday - Marquee or Lavo
Sunday - Moxy Roof Day Party Sunday Bubbles, Bounce Dayparty, Juelan Brunch, Nightclub at Lavo, Sapphire, and 1 Oak 
Monday - Profundo Day Pool Party and other nights*
---