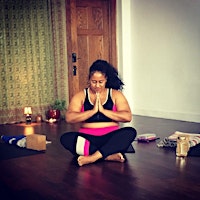 Paris Alexandra
Paris Alexandra is a Singer, Plus Size Fitness Model, and Creative Wellness Practitioner. As a 200 hour Registered Yoga teacher (RTY), Integrative Nutrition Health Coach, & Healing Arts facilitator, Paris utilizes song, poetry, and movement to inspire self love and transform narratives in beauty, health, & the arts.
Paris curates spaces centered around growing in community, artistry, & health. She is a two time Brooklyn Arts Council grant recipient of the co-produced Brooklyn music series, "The Blue Nile BK."
Creator of Curves4Fitness, a brand celebrating holistic health & fitness 4 all curves. Curves4Fitness offers Yoga, Pilates, Zumba, Personal Nutrition Coaching, & Healing Arts Workshops. Paris is a 3 time half marathon runner with a background in West African dance, Samba, cycling, and weight training.
Her healing arts practice includes over 13 years of facilitating in shelters, community centers, schools, colleges, and detention centers. Her workshops infuses the holistic healing practices of meditation, affirmation, and creative visualization.
"Movement is a walking prayer. Through poetry and song we see our reflections in each other & create the world we want to see."
---
No upcoming event