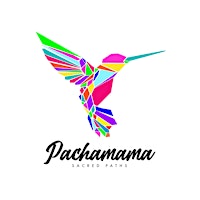 Pachamama Sacred Paths
Luminous Blessings Tribe!
May you embody the Joy of being as you walk towards the embodiment of your truth and presence.
Welcome to Pachamama Sacred Paths!
Our purpose is to facilitate a space of healing, Ancestral harmonization, and embodiment of divinity and Joy.
***You have been initiated from time immemorial into these rituals and lineages that bring the remembrance of who we are. We invite you to answer the call to remember and live your essence.***
About the Church of Pachamama Sacred Paths
At Pachamama Sacred Paths we believe that the way to resolve our personal, communal, and global problems is through the evolution of consciousness. Conscious discernment of what contracts you and what expands you. The purpose of our organization is to address the aspects of our human condition which require attention and balancing. Our spiritual community is composed of individuals seeking the path of self-knowledge and aiming for harmony within themselves.
We believe in the value of personal transformation through the use of Sacred Medicines, Rituals, Kriya breathwork, and other energy embodiment practices. Our retreats are rooted deeply in the Shamanic traditions of the Q'ero and Wasqar lineages, which are found in the Andes mountains of Peru. These lineages have taught us that each of these sacred plants contains a live spiritual essence, with a familial relationship to our own. These ancient allies are available to help us illuminate the patterns of thought and behavior that are no longer serving us. When we open ourselves to their wisdom, these teachers can guide us to that which is within us that needs to be healed and aligned.
Initiated Altomissayoq Andres Yael Villa has over 10 years of experience guiding, assisting, and bearing witness to the changes that our community members go through. With the help of Sacred Medicine Ceremonies, all retreat participants are offered a chance to connect to profound experiences with the divine within and all around us. For many, the medicine circles yields deep emotional healing of past wounds or childhood traumas and some even report healing of physical ailments.
S?ome of the prophecies that our organization helps bring into a reality:
"Soon we will experience a life where all ideologies and cultures will come together in unity. They will unite to enjoy the truth of existence. They will transcend their differences together. People will create harmony wherever they go. Beings of old will appear to unite in this flourishing. All being in peace and alignment with mother earth and father sun."
E?agle and the Condor:
The Eagle are people who are mind-oriented, business-minded, and related to masculine energy, often identified with science and technology. They have been the explorers, the colonists, and the aggressors in the records of history.
The Condor are people who are intuitive, creative, feeling, and related more to feminine energy. Indigenous people have usually identified with this path, as they live the path of the heart, and the occult arts over rationalism in their environments
W?ithin ourselves this prophecy speaks about balancing Thinking and Feeling
The prophecy says that for many years these two paths would not cross at all. Then, in the Fourth Pachakuteq, they would come together and the Eagle would be so strong as to practically drive the Condor into extinction—but not quite. And we know that, following Columbus, this is what happened on many continents. However, the Fifth Pachakuteq would create a portal for the Eagle and Condor to fly together in one sky, to mate and create a new offspring: higher human consciousness. This prophecy speaks about our own inner balance, we are all the Christopher Columbus and we are all The Gurus, Shamans and tribe's men from all cultures. We balance them both here and now

---