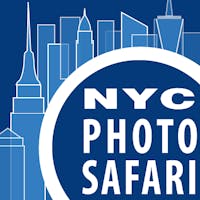 New York City Photo Safari
New York City Photo Safaris are led by professional photographers with a wide array of industry experience. We are first and foremost photographers; we have spent our careers pursuing photography. It goes without saying that we are passionate about it. The question is why and what are we passionate about? Perhaps it's the photo equipment? Photo gadgets are definitely cool, but there's more to it than that. We want to share our vision with others. The opportunity to teach photography is an opportunity to share our view of the world. Creating a better photo sharing a vision and that's our goal: to help you share YOUR vision through photography.
For a full calendar of all our Safaris visit  www.newyorkcityphotosafari.com today!
---