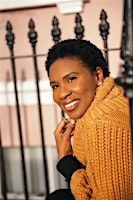 My Spiritual Butterfly
Hi!
My name is Gwen and I'm an Accredited Meditation Teacher, Reiki Master /Teacher and an Accredited Advanced Life Coach. 
I started My Spiritual Butterfly in 2015 and, as well as Coaching programmes, I offer enjoyable Meditation Courses, Reiki Courses and energy based healing Workshops.
My intention is always to create a friendly space that allows you to safely open your mind and empower you to explore new possibilities.
I hope you can join me at my next event.
If you have any questions at all, please get in touch! 
With Love and Light 
Gwen x
http://www.myspiritualbutterfly.com
---