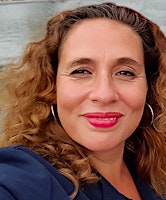 Marije van der Vlis
Marije biedt het komende half jaar, op de even weken (uitgezonderd feestdagen) in samenwerking met de Bewustzijn School deze unieke sessie 'Hoofd opruimen/MatrixCoaching' aan.
Zij is een gecertificeerd MatrixCoach en heeft het afgelopen jaar talloze mensen succesvol gecoacht. In 1,5 uur pakken de deelnemers van de sessie de regie terug over hun eigen hoofd.  
In haar dagelijks werk als deelschoolleider op een middelbare school in Amsterdam inspireert zij haar team en leerlingen met o.a. ook deze unieke strategie. Zelfvertrouwen, het overzicht krijgen over de leerstof en het kaderen van de leerstof in het eigen brein is daarbij het uitgangspunt.
Marije heeft ook haar eigen coachingspraktijk 'Bureau Bewust Leren'.  www.bureaubewustleren.nl. Neem gerust contact met haar op. Per mail of marije@bureaubewustleren.nl Of mobiel: 06-55346186.
---
No upcoming event