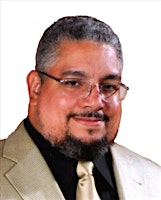 MYCBH-TV Executive - Rev. Dr. Gilberto Rosado
Click here to subscribe to our text messages.
Founder of The Extreme Real Estate Investment Training & Certification Program, founder of the MYCBH-TV Network and creator / developer of the proprietary software. Prestoexperts.com/ EXPERT - Authorized Psychotherapist in New York State U.S.A., Christian Clinical Counselor - Florida, Memberships: International Association of Cognitive Mentor Therapists, International Federation of Christian Chaplains, Inc., Contribution to Fields: Founder of the Cognitive MentoringTM Methodology Courses Authored: Cognitive Mentoring Therapist Certification 1&2, Parent As Cognitive Mentor, Cognitive Parenting - A Dynamic Approach, Child Cognitive Mentor Certification, Pastoral Cognitive Mentor Therapist Certification 1&2, and many others found at: http://arithmetaiuniversity.org Seminars Authored: Natural Success Series w/DVD, Cognitive Parenting, Child Development - Behavior & Academic Improvement, New & Improved Education and others. Books Authored: Latest Book: Salvation Check-Up! Plus over 30 titles! Organizations: IPER, Arithmetai University, Cognitive Assistance Program, Rosado Marriage Maintenance Institute, Child Behavioral & Cognitive Development Institute, Macro-Psychoanalytical Laboratory & Cognitive Research Center, Employee Motivation Maintenance Institute, Compassion House, O.K.O.C., Cognitive Foundation Schools and others.
---