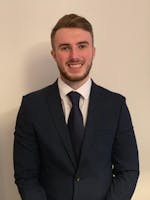 Luke Pamflett
Hi, I'm Luke Pamflett and I'm the Business Growth Enabler across North West Kent. My role is to support the businesses in the community whether you bank with NatWest or not. I can help you connect with the right professionals and networks.
I work closely with the local business marketplace to support, develop and add value to SMEs by providing business advice, bringing together local businesses and facilitate events to encourage businesses, agencies and business professionals to work together and learn new skills by sharing their top tips and experiences on a wide variety of topics. 
Growth means different things to different businesses - tell me what it means to you.
If you would like to get in contact please feel free on 07500760810.
Email: luke.pamflett@natwest.com 
Twitter: @Luke_Pamflett
LinkedIn: Luke Pamflett
---