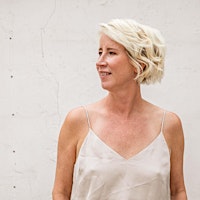 Lucie Beck
Ik ben Lucie Beck, intuitief business coach. Fotograaf voor food en branding fotografie van creatieve ondernemers.
Mijn missie is om de andere aan te zetten tot actie. Of dit nu in je business is, in je fotografie of jouw persoonlijke leven.
Ik ben eigenaar van twee fotografielocaties. Dit is De Oude Kas in Breukelen, een industriele locatie met een vintage vibe. daarnaast heb ik de de daglicht studio die geschikt is voor yoga, ademsessies of fotoshoots.
Ik geef zelf workshops food fotografie, je kunt instappen in mijn 1;1 traject "Level Up Your Business" en geef ik energie transmissies. Ik ben hiervoor opgeleid tot MET facilitator (Multidimendional Energie Transmission).
---
1142: UPDATE command denied to user 'u426934960_worldeventz'@'localhost' for table `u426934960_worldeventz`.`place_eb`EventService : 1142: UPDATE command denied to user 'u426934960_worldeventz'@'localhost' for table `u426934960_worldeventz`.`event_eb`1142: UPDATE command denied to user 'u426934960_worldeventz'@'localhost' for table `u426934960_worldeventz`.`place_eb`EventService : 1142: UPDATE command denied to user 'u426934960_worldeventz'@'localhost' for table `u426934960_worldeventz`.`event_eb`EventService : 1142: INSERT command denied to user 'u426934960_worldeventz'@'localhost' for table `u426934960_worldeventz`.`event_eb`