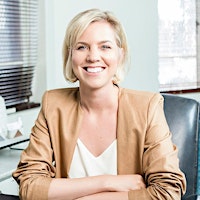 Lison Mage | Author, Coach, Speaker, Facilitator
I am passionate about helping people to go from their comfort zone into their growth zone and achieve their full potential.
I have always been driven by challenge, learning, and growth. Even before my graduation as an IT & Electronic Engineer, in France - I pushed myself and worked in different countries in South East Asia.
I quickly transitioned to a sales role, working in large technology companies, on 3 different continents. My expatriations in China and Australia were fantastic opportunities to discover new cultures and build new bridges of understanding.
Finally, I decided to continue my journey as a Thought Leader.
Stagnation and inaction are silent and pernicious poisons, that kill slowly motivation and creativity. The only solution to fight them is taking action, that leads to progression, that leads to growth.
I help daring individuals that don't accept the status-quo, to break their glass ceiling and transcend themselves to reach new heights in their personal and professional lives.
I aim to empower people with individual coaching or, through their company, with team workshops and speaking interventions.
Interested to know more?
Contact me directly through LinkedIn message or lison@lisonmage.com
---