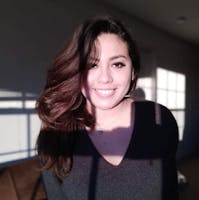 Kat Usop
 Hi! I am your typical digital nomad entrepreneur – building sustainable businesses while traveling long term. I am here to share my thoughts, experiences, and expertise with you so to aid you to strengthen your arsenal in skillsets that you can immediately use in your career and businesses.
Kat Usop,  MSHI
2019 Recipient of MU School of Medicine's Donald Lindberg Award's Innovation in Health IT

Former University Lecturer at ENSET Biomedical Engineering School

Peer Reviewer at IEEE Journal of Biomedical & Health Informatics (JBHI)

Peer Reviewer at Journal for Medical Internet Research (JMIR)

Public Speaker: USA, Hong Kong, Malaysia, Morocco, Philippines (+30 talks)

Author of "Gamified Psychosphere" | "Gamifying Surgery" eBooks (Kindly and Google Books 2020)

HIT | Design Thinking Consultant at medverselab.com
Holder of Engineering Diploma in Manufacturing Engineering and Management with Specialization in Biomedical Engineering

Advanced Degree (MS.PhD) in Health Informatics

Co-founder of TechVerse Coworking Space, Rabat City, Morocco – the first tech-oriented coworking space in the kingdom.
Industrial background in Early-Startup Business Management and Operations (since I managed an incubator at Techverse)
Chief Software Architect of Sutures App – Gamified Gastro-intestinal e-Surgery Simulator (Check it out! )

Research Fellow at the University of Missouri's Center for Biomedical Informatics.

Chief Design Thinker / Information Architect at Sinclair School of Nursing – HEAR App

Cofounder of The GINA Project - Gamifying Precision Mental Health (www.meetgina.co) - Patent pending*
URL: katusop.com
Twitter: @itskatusop
---