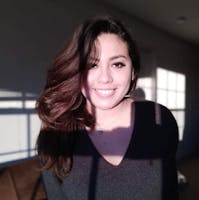 Kat U Engr.MSHI
Hello Folks, I'm Kat! I share my knowledge and expertise in building digital products and businesses. You are at the right place if you face these problem(s):
✔️You have a big dream to build a digital product but is at a cross-road as to how to go about it
✔️You are afraid of failing and want to armor up with necessary skill-set
✔️You aspire to shift career towards a more digitally-oriented industry but you are not sure how to start
✔️You want to be competent in your workplace with creative problem solving
I help ambitious careerists and entrepreneurs in building their arsenal towards creative problem solving, authentic product design and development. My masterclasses are highly interactive and personalized. I look forward to having you onboard!
Where Am I Based?
Location independent! I am a digital nomad with a laptop and a notebook in hand.
---