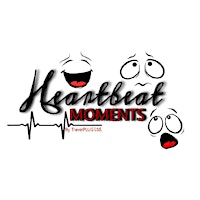 Heartbeat Moments!
Welcome One & All, To Heartbeat Moments!
The Home Of Fun, Adventure & Living Your Best Life!
Here at HEARTBEAT Moments, We Desire To Bring The Fun Back To Everyday Living. 90% Of The Population Have A Bucket List Of Things They'd Love To Do, But Never Get The Opportunity To Fulfill. H.B.M Is A Community Created To Helping People Become That Much Closer To Ticking Off All Of Their Most Dreamed About Activities.
Every Month We Have A Range Of Activities Allowing People To Face Fears, Meet New People And/Or Simply Just Forget About What A Rough Day They've Had At Work And Have Some Fun!
For More Information Please Feel Free To Contact The Team:
www.TheTravelPLUG.co.uk/HeartbeatMoments
HBMEvents@TheTravelPLUG.co.uk
+44 (0) 7494 621 028
Instagram: @HeartbeatMoments
Youtube: @HeartbeatMoments
---