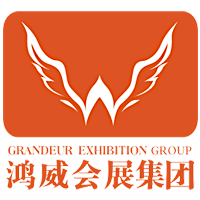 Guangdong Grandeur International Exhibition Group
Guangdong Grandeur International Exhibition Group (hereinafter referred to as the 'Group')as a platform-based technology group, is renowned for its innovative Exhibition Mixed Reality technology and renders multi-dimensional visual digital interaction marketing solution. With the inception in October 2002, the Group organizes more than 50 international exhibitions each year, spanning over an area of more than 450,000 sq.m. While over 6,000 exhibitors as well as 700,000 person-time professional visitors are received on a yearly basis.

The Group brings together nearly 400 professionals. Headquartered in Guangzhou, Guangdong Grandeur International Exhibition Group also hosts exhibitions & events in major cities including Shanghai, Beijing, Zhongshan, Wuhan, Chongqing, etc. And expands exhibition businesses across the globe, like in Britain, the US, Russia, Dubai, South Africa, Brazil, India and Turkey. 
2017 marks an innovation year for the Group. In partnership with world-class scientist team, more than 30 kinds of cutting-edge technologies including 3D laser scanning and aerial mapping technologies could be fully applied for exhibition organization. By taking advantage of our resourceful exhibition organization experience and rich offline resources, the ambition to stride into online exhibition platform could be realized when integrating with multi-dimensional visual digital technology perfectly. The Group is to be a most influential high-tech exhibition power in the world and provides online & offline exhibition solutions for global enterprises.
---