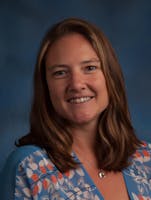 Growth Empowered Marketing Services
Growth Empowered Marketing (GEM) Services provides custom strategies for your business. I consult with each and every person to discuss what the most important goals are and determine a plan of action. No two companies are the same and I want to help you bring out your unique distinction and portray that to your audience. The mission of GEM Services is to help clients be successful in their entrepreneurial endeavors.
I am your Marketing Strategist with a passion for building great consumer experiences that lead to serial email opens, website visits, and ultimately long term customers. I am skilled in the latest digital and social media techniques and best practices and here to provide any and all information possible to help you grow your business or simply learn more about branding and all it can encompass.
For Marketers:
Growth Empowered Marketers is a way for us to collaborate, support, and educate each other to improve our skills. Join the LinkedIn group: https://www.linkedin.com/groups/8778624/ or Follow us on Facebook: https://www.facebook.com/pg/growthempoweredmarketers!
---