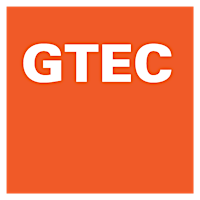 German Tech Entrepreneurship Center
The German Tech Entrepreneurship Center (GTEC) is the first private-sector, open ecosystem for entrepreneurship in Europe and is unlocking the potential of entrepreneurship and technology to enable a desirable and sustainable future. Founded in 2015 in Berlin, GTEC is on a mission to inspire people, guide entrepreneurs, and grow sustainable companies with the support of Merck, Henkel, Globumbus, Innogy, Noerr, Tishman Speyer, Union Investment, WeWork, and the Sigmund Kiener Stiftung. As an independent and value-driven ecosystem, GTEC educates and brings together corporates, academia and entrepreneurs to jointly address challenges through the application of technology.
Please be advised that by attending events hosted by GTEC and WeWork, and other partners ("event organisers"), you grant the event organisers full rights to use the images resulting from the photography/video filming. This might include (but is not limited to), the right to use them in their printed and online publicity, social media, and press releases. Please approach a GTEC or WeWork staff member should you not wish to be photographed or filmed.

We will collect and use your email address in order to send you news about similar events hosted by the event organisers that you might be interested in. We will delete your data immediately when you cancel your subscription to the newsletter. You can unsubscribe at any time via the link contained in each newsletter.
---
No upcoming event