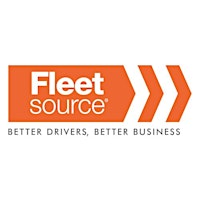 Fleet Source
Fleet Source provides an innovative approach to simplify the legal obligations for work-related road transport and a comprehensive range of products and services that provide operational confidence in compliance, safety and environmental awareness. Our network of fleet specialists, trainers and compliance auditors have a combined wealth of transport experience and knowledge gained from proven backgrounds including, enforcement bodies, transport authorities, commercial and military logistics.
Fleet Source is now one of the top ten DCPC training providers in the UK and also Transport for London's primary contractor delivering its funded DCPC training program to FORS accredited and registered operators throughout the UK. Fleet Source is also the UK's largest Approved Vulnerable Road User (Safe Urban Driving & Van Smart) training provider, helping fleet operators reduce the risks of incidents with Vulnerable Road Users such as cyclists.
Fleet Source has the UK's largest fleet compliance auditing team and as the exclusive accreditation body of the FORS Community Partnership (alongside AECOM and the Chartered Institute of Logistics & Transport), it now conducts over 5000 FORS (Fleet Operator Recognition Scheme) audits annually, across the UK & Europe.
We can assist you wil the following:
DRIVER TRAINING
Safe Urban Driving (FORS Approved)
Van Smart (FORS Approved)
TruckSmart (FORS Approved)
LoCITY Driving (FORS Approved)
Staying Legal (FORS Approved)
Work Related Road Risk (FORS Approved)
Terrorism Risk and Incident Prevetion (TRIP)
Periodic CPC training (11 different modules)
Behavioral Aspects of Driving (BAD)
In-Vehicle Training
MANAGER TRAINING
FORS Practitioner Workshops
Work Related Road Risk
Operators Licence Awareness Training (OLAT)
Transport Management System (TMS) Internal Auditors course
In-Vehicle Assessor
SafEd
Transport Manager CPC Qualification course
For more information please see our website www.fleetsource.co.uk or contact us on 0345 600 4045
---