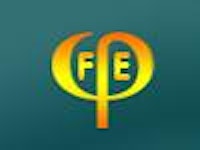 Filiz ESER AKADEMİ
30 + experienced and with the experience we have gained in important projects in selected companies in the public and private sectors, combining our values of "Reliability", "Team Consciousness", "Success Oriented Work", "Unconditional Customer Satisfaction" and "Change for Efficiency!" ; Established on April 15, 2008, Filiz ESER Project Office and Consultancy provides Consultancy and Training Services in the fields of Project Management, Process Improvement, Risk Management, Service Management.
Mission: To institutions; to show the way and direction for gaining effective, efficient and agile business skills.
Vision: To implement and implement agile Project Management and Corporate Business Model practices that will respond to challenges such as rapidly changing market conditions, dizzying rapidly developing technology and increasing customer needs.
 **
30 yıllık sektör tecrübesi ve Kamu ve Özel sektördeki Seçkin kuruluşlarda Önemli Projelerde edindiğimiz deneyimlerimizle "Güvenilirlik", "Takım Bilinci", "Başarı Odaklı Çalışma", "Koşulsuz Müşteri Memnuniyeti"  değerlerimizi birleştirerek, "Verimlilik İçin Değişim!" düsturuyla; 15 Nisan 2008 tarihinde kurulan, Filiz ESER Proje Ofisi ve Danışmanlık' ta, Proje Yönetimi, Süreç İyileştirme, Risk Yönetimi, Servis Yönetimi alanlarında Danışmanlık ve Eğitim Hizmetleri verilmektedir.
Misyon: Kurumlara; etkili, verimli ve çevik iş yapış yeteneklerinin kazandırılması için yol ve yön göstermek.
Vizyon: Hızla değişen piyasa koşulları, baş döndürücü hızla gelişen teknoloji, artan müşteri ihtiyaçları gibi zorluklara cevap verecek, dijital dönüşüme uygun, çevik Proje Yönetimi ve Kurumsal İş Modeli pratiklerini hayata geçirmek ve uygulamak.
---
No upcoming event