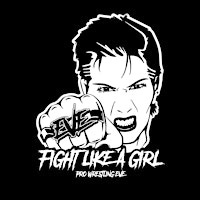 EVE - Riot Grrrls of Wrestling!
As raved about in Buzzfeed, Time Out,  The New York Times, Kerrang, Refinery 29, The Independent and many more!

Forget everything you thought you knew about this previously male-owned world and see what happens when punk, feminism and pro-wrestling get freaky round the back of the sheds and create EVE, a night of death-defying, jaw dropping, action packed, wrestling stunts fueled with cabaret, comedy and so much more!
---