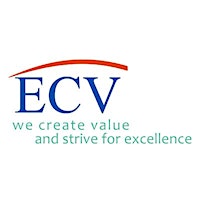 ECV International
ECV International is a leading organizer and contractor of high-end international business events in Asia, with nearly 200 professionals in industrial research and event planning & execution. Every year, we hold around 40 high-level international summits involved in the fields of vehicle, retail, textile, footwear, IoT, New Science & Technology industry, etc.
We have served more than half of the Fortune 2,000 companies, and every year more than 6,000 delegates from multinational enterprises, specialized organizations and creative companies take part in our events, i.e. Daimler, GE, Adidas, Coca-Cola, Alibaba, ABB, etc.
We create value by building specialized communication & networking platform through our professional services, and eventually help our clients find more opportunities, better meet challenges and achieve sustainable development.
To get more information, please visit the website:www.ecvinternational.com
---
No upcoming event