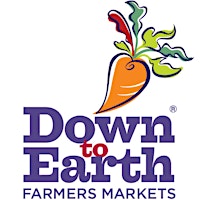 Down to Earth Rye Farmers Market
The Down to Earth Rye Farmers Market brings regional farmers and local food makers to the parking lot off Theodore Fremd Avenue, behind the Purchase Street stores, every Sunday from 8:30am to 2pm, May to Early December.
Since 1991 Down to Earth Markets has connected cooks and eaters with the New York region's farmers and food makers at community farmers' markets throughout Westchester and New York City as well as in Rockland County. We are a certified "best for the world" B Corp with a mission to strengthen New York's local food system and help secure a future for small farms.
---