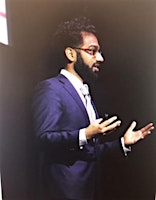 Digital Security & Privacy
Award winning
One of Asia & Europe's leading Cyber Security experts
Here to enrich, educate & entertain you on your digital lifestyle
Information Security and Data Privacy professional, specialising in helping companies protect their crown jewels from misuse; and assisting individuals on managing their personal information and improving digital lifestyle.
Services offered:
Digital footprint discovery – do you really know how much personal information there is about you online?

Tailored awareness for you/your team to improve your privacy

Background checks on suppliers and organisations so you know you're investing in a reputable company

Integrity checks on people – is your partner being faithful?
...plus more.
Got a privacy/security question? Get in touch!
---