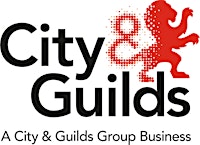 City & Guilds Maths and English team
Maths and English are vital skills we all need to develop and keep using throughout life. Almost every job requires the ability to communicate and use numbers confidently, along with the capacity to problem solve and use technology effectively.
City & Guilds has been offering qualifications and resources to support the development of maths and English for nearly 50 years. We got involved because we could see learners' numeracy and literacy shortcomings were hampering their vocational learning and broader life chances.
Our maths and English team has unrivalled expertise and experience: two full-time Technical Advisors, Katherine Cooper and Paul Sceeny, spend the bulk of their time working directly with City & Guilds centres. They also work closely with Amanda Kelly, who oversees our portfolio of maths and English products and services, and Hilary Gwilliam, who leads this broader category of City & Guilds products and services.
---