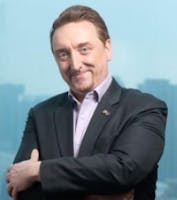 Mankesav Thailand
About the company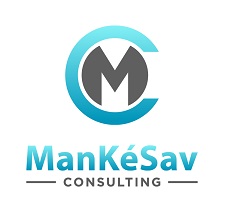 Mankesav Consulting specialty is Career Management, either for individuals or organizations. We help people designing a career that will make their life better. All our workshops, trainings, and coaching focus at this point as it meets our ethic as a corporation:
Honesty – Generosity - Humility
Mankesav Consulting develops its offer in 3 domains: 
Career-Coaching

. On an individual or group basis: Outplacement, Career-Mobility (inside the same company or outside), Career Continuation Training, Public Workshops.

 

Leaders and Teams Career Development

: Leaders Responsibilities, Teams Accountabilities, Cross Cultural Management.

 

Personality based trainings

: Enhance your Well-Being at Work, Release your stress thanks to MBTI.
Mankesav offers the best value for money programs. Visit the website, and see by yourself:
About me: Sebastien De Stoop.
I have been working by the side of all kind of career transitioning people, from the youngers with less opportunities, to the C-level, making them realize what are their real goal in life. The question is never to "find a job" only, the question is about finding a job that will become a career path, in which people can realize their full potential, give the best they have, and feel comfortable. Once you know your inner personality, the best environment you should work in, and how to articulate your professional and personal life, you can avoid stress, burn-out, and you are able to find the company to work with. Maybe this company will be your own company.
Defining this path is what I am doing with people I coach. Depending on where you are in your reflection, this "accompanied introspection" helps you to clear up what are your expectations, further than "I want to work" or "I want money".
Exploring how you tend to behave, with the help of the MBTI, helps you being clear with your preferences, over the Jungian theory of personalities, whether it is generally or in your professional life, will help clarifying, adjusting your communication with others. Filtering your interests at work, with the Holland's model (RIASEC) helps you realizing whether you are on your path by narrowing, or sometimes broadening your competencies model. Crossing those information is a performing tool to help you creating a career target, for which to design a strategy.
My approach is to challenge, to ask for accurate answers, to contradict, and to answer questions by more difficult questions. "What in your next job could make your life even better" is the first one. The worst one and the best one. As an ENFJ type, I am driven by my values: honesty, cooperation, openness. I deeply believe in the benefits of active listening and positive communication, that I apply for years in my coaching.
In Thailand, Trainings and coaching are provided by Ata services, in agreement with Mankesav Consulting.
---