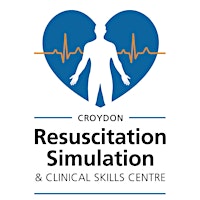 CHS Resuscitation, Simulation and Clinical Skills
Croydon Health Services Resuscitation, Simulation & Clinical Skills Centre is one of the leading healthcare simulation centre's in South West London.
 We provide expert clinical skills training to all staff at Croydon Health Services, as well as to our neighbouring NHS trusts through the South London Simulation Network.
Our in-depth training includes full immersion high-fidelity simulation for inter-professional clinical teams, to meet the highest standards of patient safety.
 Simulation Based Learning (SBL)
 Our Simulation Based Learning (SBL) initiatives are designed so that all healthcare professionals can extend their knowledge and application of clinical skills, team-work, communication, leadership and situational awareness skills in realistic, but safe simulated environments. 
Our goals are to improve patient safety and patient outcomes, focussing on enhancing our inter-professional team performance and training.
---