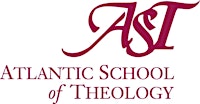 Atlantic School of Theology
Leaders come in many forms. Atlantic School of Theology helps lifelong learners, post-graduate students, those seeking church vocations, and many others reach their educational goals. AST balances practical skill development with the pursuit of scholarly wisdom.
AST is located in the heart of the south end of Halifax, Nova Scotia. Our peaceful grounds are highly conducive to study. The beautiful waterfront of the Northwest Arm is in our back yard, with the woodland Point Pleasant Park nearby.
We are shaped by a tradition of cooperation and respect, going back over 200 years, to create an open, inclusive, and welcoming environment.
In registering for a continuing education program, you authorize Atlantic School of Theology, or its representative, to photograph and record your image and voice on still photographs, audio, or video media. You assign Atlantic School of Theology (AST) any and all rights, including copyright, on this material for promotional purposes.
 This material can be used, in whole or in part, for the non-commercial promotion of Atlantic School of Theology programs, events, or activities including social media such as Facebook, Twitter, the AST website and YouTube channel.
AST is a registered charity and welcomes donations in any amount (please click here).
---