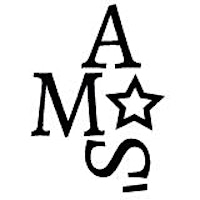 Amsterdam Magic Show
Magic…for some it's just a word…for us it's a way of life.
Take your friends, your loved ones, or yourself on our magical ride and forget the world outside (for one crazy night).
We are an ensemble of magicians and illusionists. But each show is different and unique, since we invite the best inter- 
national and comedy acts to perform with us in our roaring 20's era theater. 
So step into our magical world of 'Huh' and have an unforgettable evening of entertainment. 
It's Amsterdam Magic Showtime!
---
Warning
: mysqli_connect(): (HY000/1203): User worldeventz already has more than 'max_user_connections' active connections in
/home/bmweeman/Wham-app/services/OrganizerService.php
on line
33
Warning
: mysqli_error() expects parameter 1 to be mysqli, boolean given in
/home/bmweeman/Wham-app/services/OrganizerService.php
on line
540
Warning
: mysqli_prepare() expects parameter 1 to be mysqli, boolean given in
/home/bmweeman/Wham-app/services/OrganizerService.php
on line
474
Warning
: mysqli_error() expects parameter 1 to be mysqli, boolean given in
/home/bmweeman/Wham-app/services/OrganizerService.php
on line
540
Warning
: mysqli_stmt_bind_param() expects parameter 1 to be mysqli_stmt, null given in
/home/bmweeman/Wham-app/services/OrganizerService.php
on line
477
Warning
: mysqli_error() expects parameter 1 to be mysqli, boolean given in
/home/bmweeman/Wham-app/services/OrganizerService.php
on line
540
Warning
: mysqli_stmt_execute() expects parameter 1 to be mysqli_stmt, null given in
/home/bmweeman/Wham-app/services/OrganizerService.php
on line
480
Warning
: mysqli_error() expects parameter 1 to be mysqli, boolean given in
/home/bmweeman/Wham-app/services/OrganizerService.php
on line
540
Warning
: mysqli_stmt_free_result() expects parameter 1 to be mysqli_stmt, null given in
/home/bmweeman/Wham-app/services/OrganizerService.php
on line
483
Warning
: mysqli_close() expects parameter 1 to be mysqli, boolean given in
/home/bmweeman/Wham-app/services/OrganizerService.php
on line
484
No upcoming event