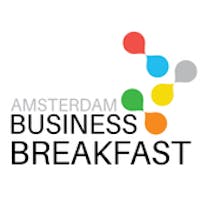 Amsterdam Business Breakfast
Rotterdam, Amsterdam and Utrecht Business Breakfasts are a monthly English-spoken breakfast networking events and workshops for local international entrepreneurs, don't break up their day or take up too much or their personal or time. They are professional and yet informal and are a means to connect, inspire and educate.
Each month presentations and workshops (currently Amsterdam only) are given by  unique guest speakers or experienced entrepreneurs or experts in a specific field relevant to growing their business. These events are highly interactive with plenty of engagement and with the guarantee that participants will leave with a new lead to help further grow their business!
Schedule for each event is as follows:
8:30 - 9.00 am:  Welcome and networking 
9.00 - 10.00 am:  Presentation followed by questions 
10.00 - 10:10 am:  "Leads & Needs' - interactive session where needs are shared with audience who can directly respond with help and / or business leads. 
10.10 - 10.30 am:  Networking and closing
A healthy breakfast buffet is always available with plenty of coffee, tea and orange juice.
Whether you're a local, international, or an expat entrepreneur, ZZP'er, or freelancer looking to  grow your network, get your business noticed, and generate leads,  then this is the event for you!
---